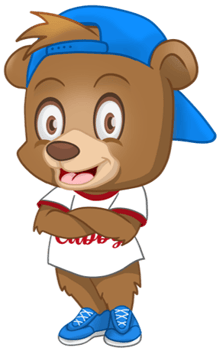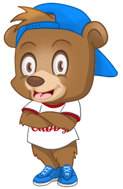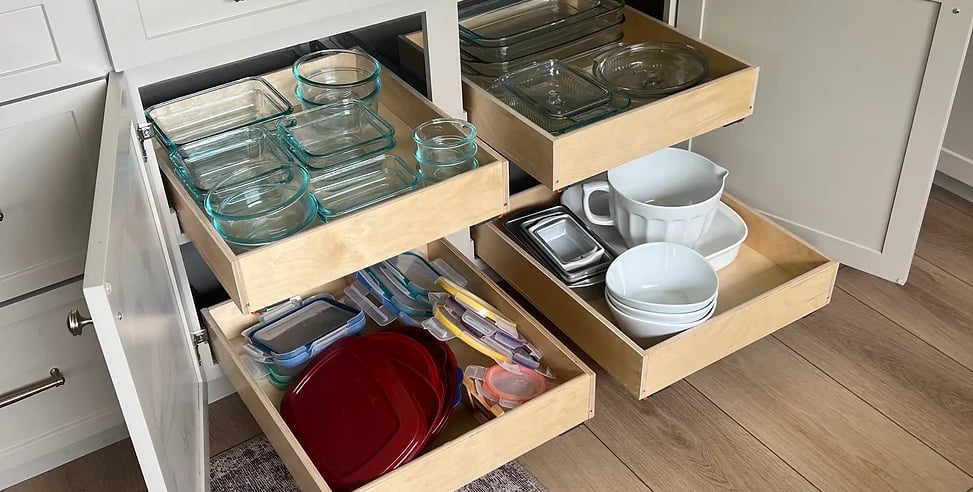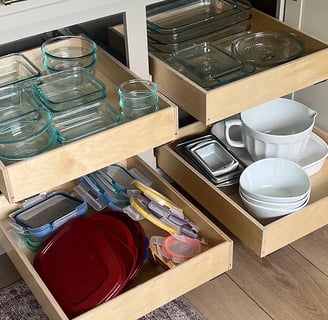 Awesome Storage Solutions For Cabinets
Our pull-out drawers and Cabinet Cubby systems are a game-changer for your home. No more struggling to reach items in the back of your cabinets, or dealing with disorganized clutter. Our solutions provide easy access and maximize space for all your storage needs.
We believe that everyone deserves the best storage solutions for their home, which is why our products are made with quality and affordability in mind. Our goal is to make your life easier, while transforming your cabinets into a work of art.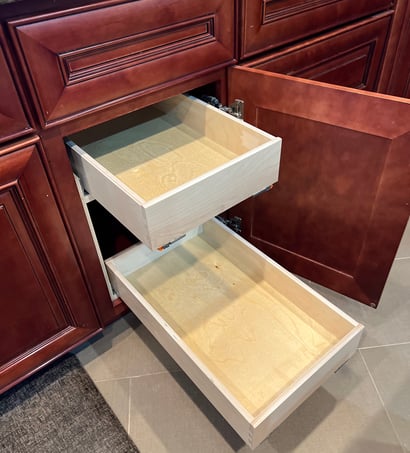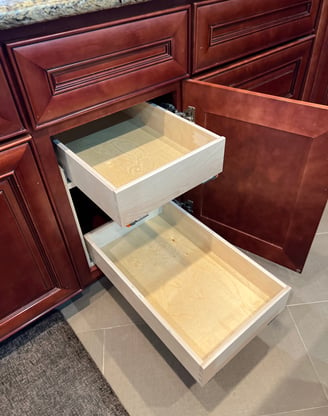 Cabinet Cubby, USA takes pride in manufacturing and Installing high-end drawer products for our clients kitchens and bathrooms.
Most people are starting to realize that it is just as important to have utility and usefulness on the inside of their cabinets not just cabinets that look good on the outside.
We offer custom, all wood drawer products that have undermount slide mechanisms that hold up to 100 pounds and have soft, self closing features that glide smoothly.
Are Your Cabinets More Than 20 Years Old ?
Over time, cabinets drawers can show signs of age, especially those crafted from non-solid wood. That's where we step in. Our top-of-the-line replacement drawers are designed to breathe new life into your kitchen.
With our state-of-the-art slides, your drawers will glide effortlessly, featuring a soft-close mechanism for added convenience. They're robust enough to handle up to 100 pounds of weight, ensuring durability and longevity. Plus the drawers are full extension, which mean they pull out all the way. Traditional drawers only pull out 2/3 of the way and if you try to pull them out farther, then the drawer could fall out on the floor.
What a Mess !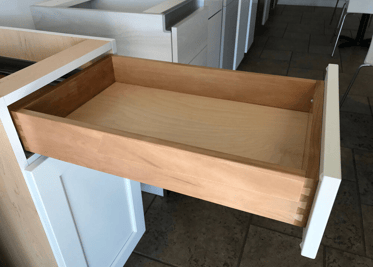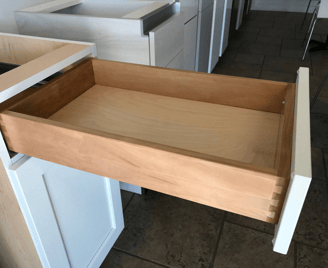 If your cabinets have made it through two decades, Father Time has been visiting you from some time.
It is very likely that it is time for a refresh. Discover the transformation our replacement doors can bring to your kitchen, enhancing both form and function. Elevate your space with Cabinet Cubby !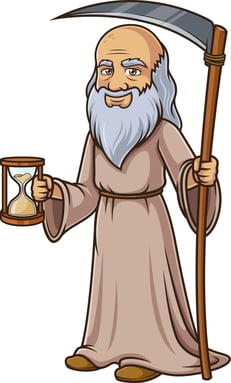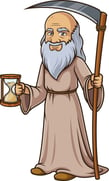 Can't reach your pots and pans without getting down on your knees? Here is the answer. Pull out drawers for your bottom cabinets. Get rid of those useless shelves. Full extension cabinet drawers in the lower cabinets. This is a game changer !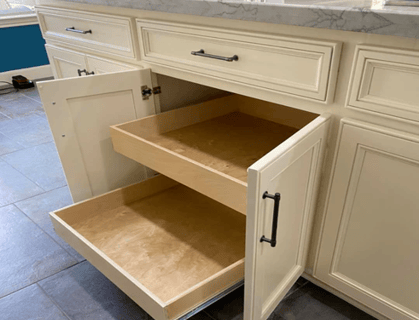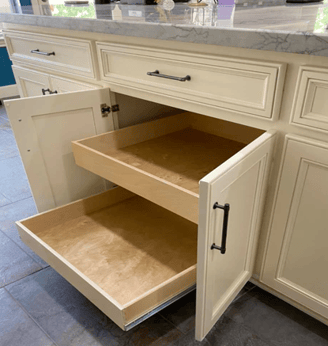 You can get them installed from 10 inches up to 33 inches. Get them a single or double or triple. Discounts are available for purchases of 10 drawers or more.
Portable Pull Out Drawers made for specialty situations like under sink installations in bathrooms and kitchens. The customer can install these themselves with 4 easy screws.
These are built in a special frame for easy install and portability. Take them with you to your next house. They can be custom made for your individual situation. They can come in single, double or triple configurations.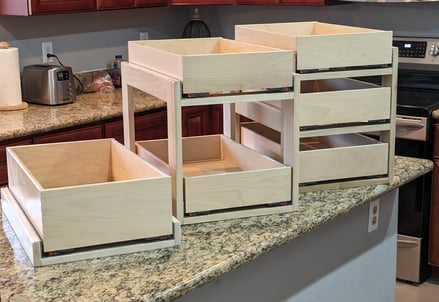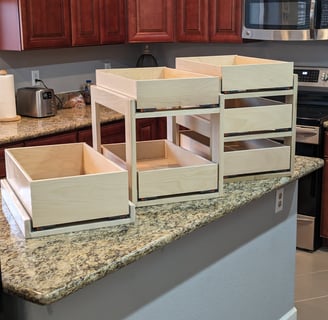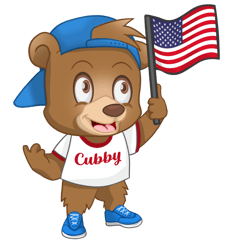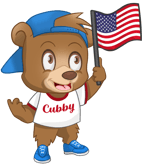 All Products Proudly Made In The USA
Let's Discuss your project or talk about ideas and Possibilities. Call or text:
or
Fill Out This Form